Grab your sweetheart
Ideas for November
Whether in the fresh air or in the cosy warm Brunnenhaus.Spa the autumn is all about "Let's enjoy being together". November and December are quieter times here in Merano and that's exactly what many guests like. No hustle and bustle, and lots of relaxation. Why not give it a try ;-)
Just mine
Our Brunnenhaus.Spa is an absolute heart's project and we are a little proud of that. In a nutshell: an endlessly long infinity pool (heated to 34°), indoor and outdoor corners, steam bath, Finnish sauna and right next to it our new adults-only area.
Read more
breathe deeply for 12 minutes
Makes you sweat :-) Totally relaxed, sometimes with music or still a peeling for the skin. Daily at five o'clock and at six o'clock in the Brunnenhaus.Spa - don't forget!
I like to move it
Daniela & Tobias take care of it. A varied programme with fitness workouts, yoga and meditation sessions every day. No large groups, but more time for individual training and advice.
To the weekly programm
It's me time
You feel in good hands with our spa team. That's a promise! Whether massages or cosmetic treatments, they take their time. From early in the morning until the evening, they are always there for you. Maybe you'll already take a look at our offers! ;-)
To the offers
Not only wellness
Just relax and spending the whole day in the Brunnenhaus.Spa is super nice. But this time has so much more to offer. Untouched nature, bright colours and so much peace and quiet. When you're hiking you sometimes think you own the whole world :-) A great feeling, do you want to try it out?!
Die schönsten Touren im November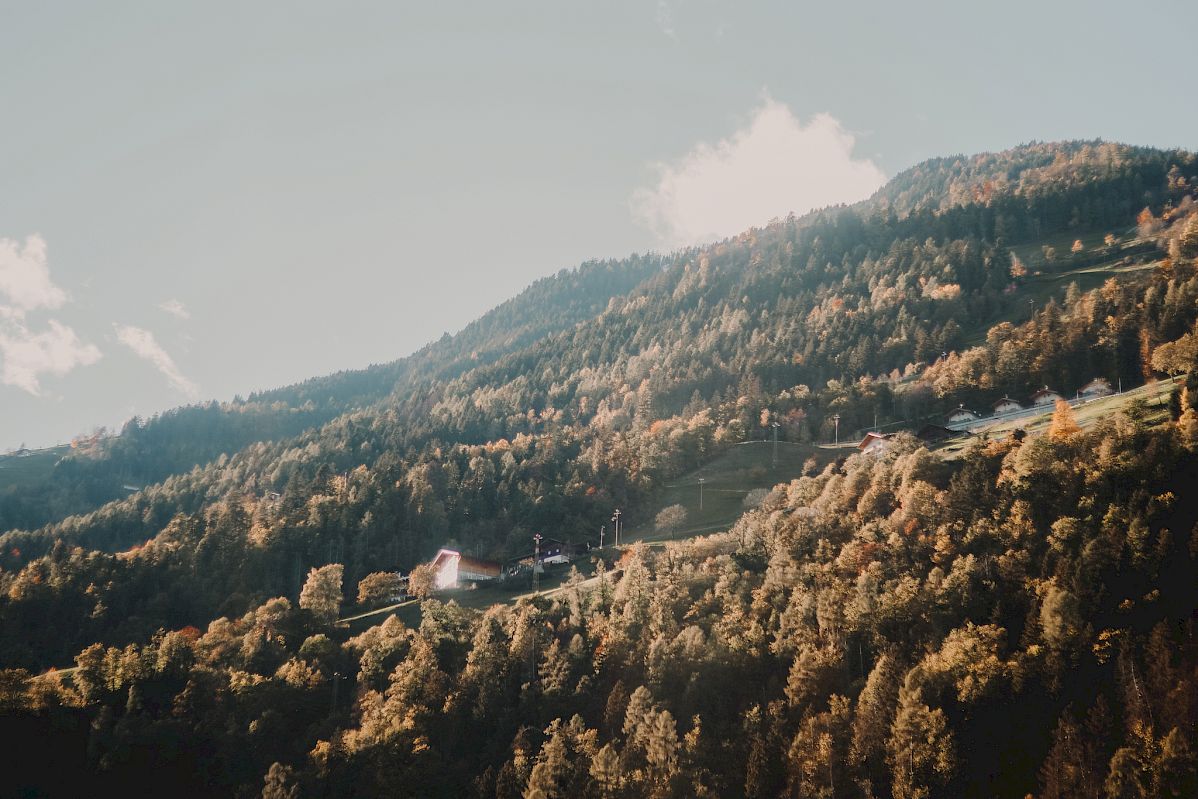 November & December are holiday months for individualists who like to travel far away from the hustle & bustle.
Thinking of you
It's true, not all huts are open at this time of year. But that doesn't matter, because we have a particularly nice idea for you. How about a little picnic on the alp? Quiet and private. We have prepared 5 small antipasti as well as a warm tea (gladly also with shot ;-)) to take away.
Unique combo
Törggelen meets garden concert
Welcome to our Törggelefest. In the afternoon sun we listen to cool bands, get cocktails from the outdoor bar and incidentally surprise you with traditional Törggele dishes & freshly roasted chestnuts. Sounds like an exciting autumn afternoon, doesn't it?
soooo delicious
Do you also look forward to dinner all day lang on holiday?! And when it's so finely tuned and prepared, it's honestly a perfect match :-) Admittedly, our kitchen team does a damn good job and ensures the right tummy feeling every day. That's a promise!