Cycling through the Passeier Valley!
The most beautiful e - bike tours
Many people come to South Tyrol to hike in the mountains. But there is so much more to discover. How about exploring the landscape with an e-bike! We have tested it out, as a couple or as a family with a trailer. Honestly, we are completely taken. From therefore our recommendation; Take the bike pants with you! We have already prepared the most beautiful tours for it.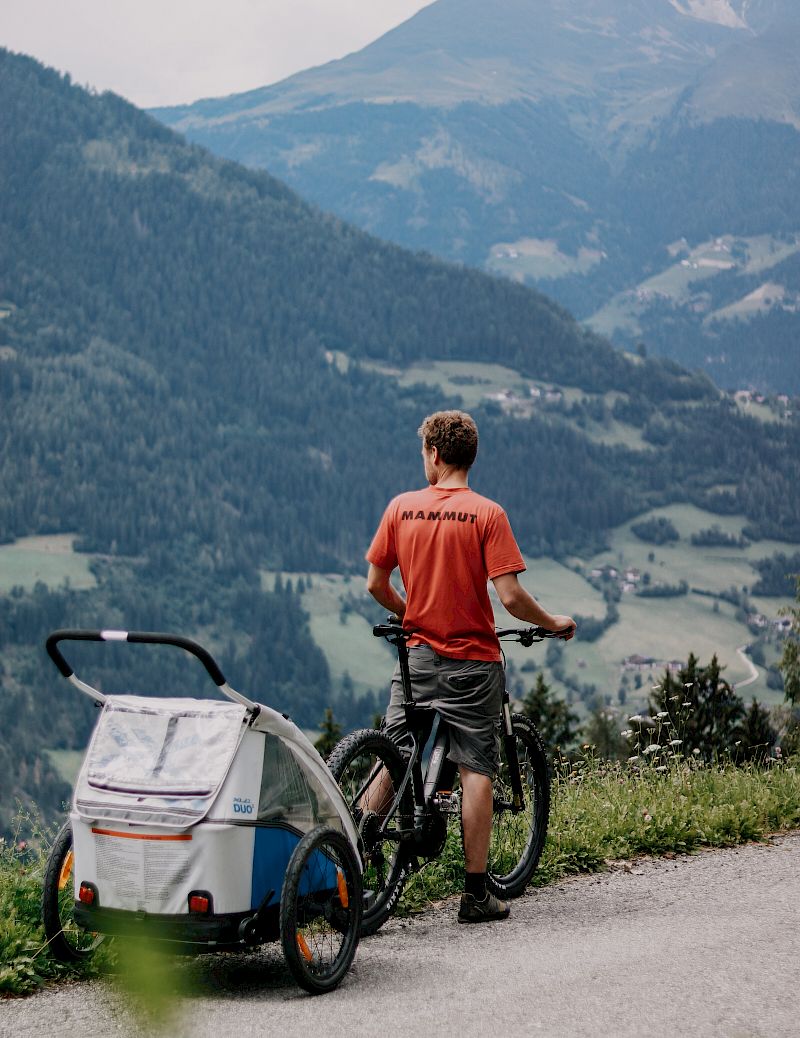 E-Bike tip
Round trip to Breiteben-Christl
A really great bike route with many varied passages. Along the bike path of the Passer, over the hardly traveled mountain road to the idyllic mountain village and then back to the hotel. Scenic, definitely something of everything...
Tour
E-Bike Tip
To the Prantacher hut in the Fartleistal valley
Through forest, across meadows past small beautiful alpine huts! In addition to the many animal companions, there is magnificent nature to discover. Do not forget to plan enough time for the many small breaks. And at the end, be sure to reward yourself with the best dumplings at the Prantacher hut.
Tour
E-Bike Tip
It starts directly from the hotel with the bike through the picturesque wine landscape. Continue to the Fragsburger waterfall, where a stop must not be missed! And then it's off to the Unterweiherhof. Where you can eat something!
Tour
E-Bike Tip
To the little church of St. Anna - Pfistrad
We recommend this bike tour as a combination with a hike. Well, simply because both destinations are special. First you go to the picturesque little church of St. Anna in Pfistrad. Here you can stop for the first time at the alpine pasture to recharge your batteries for the following hike. Because this leads through shady coniferous forest steeply uphill to one of the oldest alpine pastures in the Val Passiria. Really worthwhile, but a little condition is already required.
Zur Wegbeschreibung